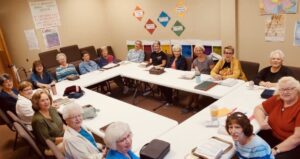 Tuesday Bible Study
Tuesday Womens Bible Study will be taking a summer break.
Stay tuned for the Fall classes.
Everyone is asked to do the lesson beforehand and encouraged to participate in the group discussion. However, anyone is welcomed to just come and listen.
We meet 9:00 – 10:00 am every Tuesday in Classroom A.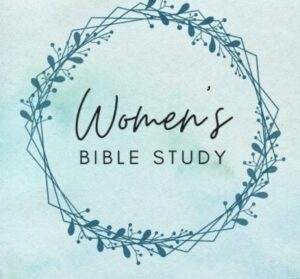 Monday Womens Bible Study
Monday Womens Bible Study meets the 2nd and 4th Monday of the month in Classroom D from 2:30pm to 3:30 pm.
We are studying "In light of Eternity" by Randy Alcorn.
The deepest longing of your heart is for one person and one place. Jesus is that person. Heaven is that place.
A thousand counterfeits vie for your attention, trying to convince you that they are what
you're
looking for. But you'll never find true satisfaction with what this world has to offer. What you really crave can only be found in the land of substance: Heaven.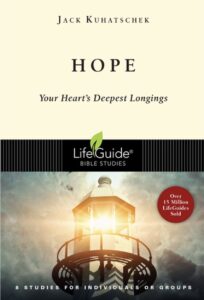 Friday Womens Bible Study
June 9th – July 21st at 9:am
Sandy Wylie will be hosting a Bible study on Hope.
Sometimes hope becomes so real that it's almost tangible. But at other times–especially when tragedy or hardship intrudes– you wonder whether your hope will fail, leaving you exposed, vulnerable and overwhelmed. This eight-session study leads you to explore both sides of hope. You'll confront doubts and fears, and you'll anticipate the great joy that awaits you in Jesus Christ.
Westwood Women's summer luncheon
2022 Westwood Women's summer luncheon
This year's theme was "Love is in the Air"
There was lots of Fun, Fellowship, Food and Love. A perfect way to spend a hot summer afternoon.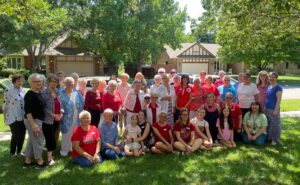 2022 Westwood Women's Fall Retreat
A great time was had by all!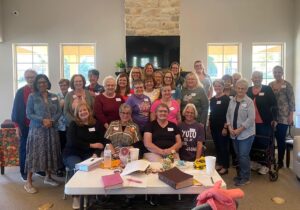 Westwood Prayer Shawl Group
The Westwood Prayer Shawl group meets the third Thursday of the month at 10:00 am.
They make fleece and knit/crocheted prayer blankets and scarves. They also make hats for the Christmas mitten tree.