Growing God's family of disciples by fostering love, fellowship and mutual support.
Lunch Bunch
Our last Lunch Bunch for 2018 meets Thursday, December 13th at at 11:30 am in Fellowship Hall for a turkey luncheon catered by Spears. We'll have a Christmas carols singalong accompanied by Ben Ornelas on the piano. Also, there is a nurse available to check your blood pressure. Anyone is welcomed to join the group, just be sure to make reservations for the lunch by calling the office. Cost is $6/person.
Contact: Grace Sadiq
Annual Picnics
Annual Picnic is held annually on the first weekend in June at one of the Sedgwick County Park's indoor shelters. Members bring a covered dish or dessert, and we grill hot dogs and hamburgers. The Fellowship team also brings homemade ice cream, which is the crowd's favorite!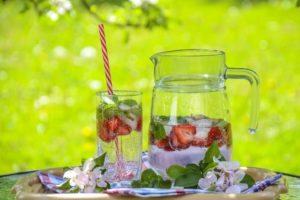 Family Nights
Family Night is hosted in the winter. Members bring their favorite chili, and we play family games (usually Bingo). Adults and children have enormous fun while learning more about each other. Everyone is invited!