WELCOME TO WESTWOOD
Thank you for visiting the Westwood Presbyterian Church website. Please join us during our services, where you will find a warm and friendly atmosphere and can feel the presence of God.
Sunday Worship Services
The 8:45am worship service is in the Parking Lot. Please bring your lawn chairs. If you cannot bring one, chairs will be available. Readings, Prayers and Hymns are printed in the worship bulletin. During inclement weather we will move the service inside.
(In accordance with CDC guidance, wearing of masks is optional.)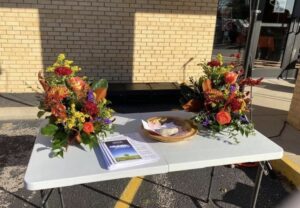 The 10:15am service is in the Sanctuary. Also streaming live on Facebook and YouTube. The readings, prayers and responses read in unison by the congregation are printed in the worship bulletin along with projection at the front of the sanctuary. (In accordance with CDC guidance, wearing of masks is optional.)

Communion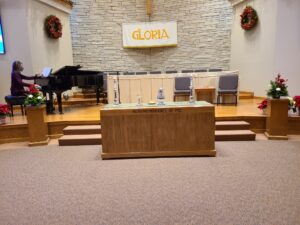 We celebrate the Sacrament of Communion-the Lord's Supper-in worship on the 1st Sunday of each month. In the Sacrament of Communion, we remember Christ's death until He comes again. (1 Corinthians 11:26)
Communion is open to all who believe in Jesus Christ as Lord and Savior, regardless of denominational affiliation or background. According to Scripture, we believe that the elements of Communion are symbolic; the bread represents Jesus' body, broken for the sins of the world; the cup represents God's new covenant with His people in Jesus' blood, shed for the sins of the world. (Matt 26:26-30, Mark 14:22-25, 1 Corinthians 11:23-25)
The Sacrament of Communion is a joyful feast in which we embrace the hope of eternal life through the grace of our Lord Jesus Christ, which God offers freely to all who believe.
Westwood Nursery
Westwood Nursery is open for children ages Newborn to Preschool during both Worship Services.
There are 2 attendants caring and teaching children about Jesus' with songs and stories.
"Jesus said, 'Let the little children come to me, and do not hinder them,
for the kingdom of heaven belongs to such as these.'"

Sunday Morning Classes
G
od's Garden is Sunday School for children kindergarten to 5th grade.
Children are invited to attend Children's Church in the Sanctuary
during the
10:15am Worship Service.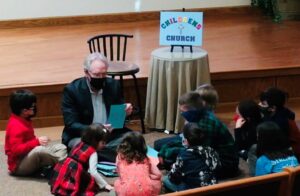 Middle and High School students
Gather in Classrooms B and C for in-depth and fun Sunday Bible study at 10:15am.
Learn More
…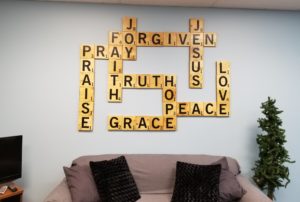 Sunday School with
Sharon Chester
Starting Sunday May 23rd, 2021, Sharon Chester will begin a Bible Study in Class Room A beginning at 8:45am.
The study is the book of Hebrews.
The early Jewish believers had come from a background of legalism and works. When God came to earth in human flesh as the New Covenant, these believers discovered the freedom they could have in Jesus and the relationship they could enjoy with Him. Yet in the midst of persecution and rejection, they were often tempted to hold on the former symbols, rituals, and traditions grounded in the requirements of the Old Covenant.
Hebrews 4:16 Let us then approach God's throne of grace with confidence, so that we may receive mercy and find grace to help us in our time of need.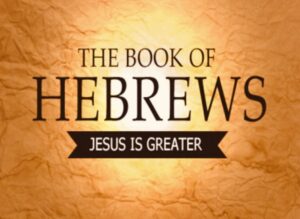 Sunday School with Sandy Wylie
Starting Sunday June 13th, 2021, Sandy Wylie will begin a Bible Study in the Library beginning at 10:15am.
Sandy's class will be taking a break during the month of August and returning in September.
The study is Hope: Your Heart's Deepest Longings.
Sometimes hope becomes so real that it's almost tangible. But at other times, especially when tragedy or hardship intrudes–you wonder whether your hope will fail, leaving you exposed, vulnerable and overwhelmed. This 8 week study leads you to explore both sides of hope. You'll confront doubts and fears, and you'll anticipate the great joy that awaits you in Jesus Christ.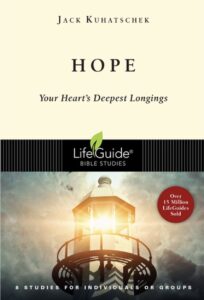 Fellowship Time
Join us for Fellowship Time in the Atrium between the 8:45 and 10:15 worship services. Pick up a cookie, and juice or coffee, and take the time to look around, visit with others, browse the items at the Information Desk, or just sit and relax in one of the casual seating areas.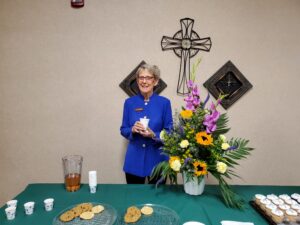 Information Desk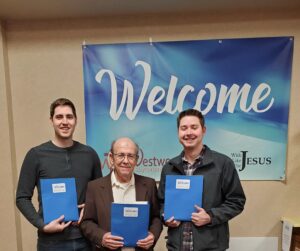 The Information Desk is located in the Atrium, just outside the main doors of the Sanctuary. If you need directions to a room, would like more information about Westwood, or simply have a question, the ushers are happy to help you.