WELCOME TO WESTWOOD
Thank you for visiting the Westwood Presbyterian Church website. Please join us during our services, where you will find a warm and friendly atmosphere and can feel the presence of God.
Sunday Worship Services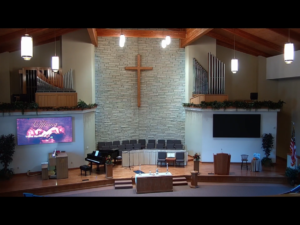 The 9:00am Praise worship service is in the Sanctuary. The readings, prayers and responses read in unison by the congregation are printed in the worship bulletin along with projection at the front of the sanctuary.
The 10:30am Traditional worship service is in the Sanctuary. Also streaming live on Facebook and YouTube. The readings, prayers and responses read in unison by the congregation are printed in the worship bulletin along with projection at the front of the sanctuary.
Communion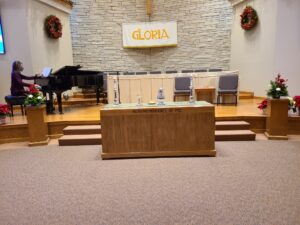 We celebrate the Sacrament of Communion-the Lord's Supper-in worship on the 1st Sunday of each month. In the Sacrament of Communion, we remember Christ's death until He comes again. (1 Corinthians 11:26)
Communion is open to all who believe in Jesus Christ as Lord and Savior, regardless of denominational affiliation or background. According to Scripture, we believe that the elements of Communion are symbolic; the bread represents Jesus' body, broken for the sins of the world; the cup represents God's new covenant with His people in Jesus' blood, shed for the sins of the world. (Matt 26:26-30, Mark 14:22-25, 1 Corinthians 11:23-25)
The Sacrament of Communion is a joyful feast in which we embrace the hope of eternal life through the grace of our Lord Jesus Christ, which God offers freely to all who believe.

For where two or three are gathered in my name, there am I among them.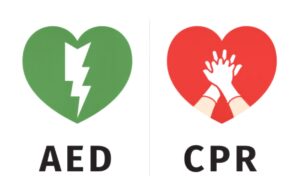 CPR/AED classes sponsored by the Parish Nurses
May 7th 11:30am and June 11th 11:30am
Westwood is fortunate to have an AED used in case of a cardiac emergency in the church building. It is used in conjunction with calling 911 and starting CPR before the paramedics arrive. Every two years the Parish Nurses sponsor CPR/AED classes for the Office staff, Ushers, Nursery Attendants. There is room for only 10 in each class which lasts about 3 hours. If there are openings in the class, anyone can attend for a fee of $45. If you are interested or have questions, please contact Grace Sadiq or the church office.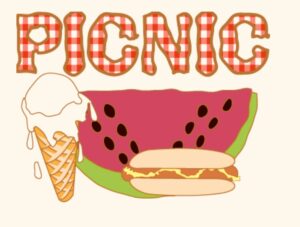 Sunday, June 4th at 5:00pm
Location: Westwood Presbyterian Church
Grilled hot dogs, hamburgers, chips, and cold beverages provided.
Please bring a covered dish or dessert.
If you can provide homemade ice cream, please sign up at the sign-up table in the Atrium.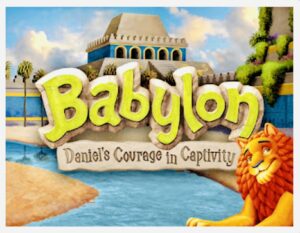 VACATION BIBLE SCHOOL 2023
Plan now to attend Vacation Bible School at Westwood Presbyterian Church.
June 19th thru June 23rd 9:00am to 12:00pm
For children Preschool thru 5th grade
Join us in Babylon where you will find out what life was like for Daniel and his friends, captives in a strange land….and we'll learn something special about God each day.
(click on each picture below to see Daniels friends)
Cost is only $10.00 per child for an entire week of fun! Maximum charge is $25 per family.
NOTE: Scholarships are available
Registration and fees are due by June 12, 2023. Register online or forms are available at the Church. If using hard copy, please return the completed form to the church office or mail in form.
Our mission project this year is helping to fill Paxton's Blessing Box each day, so bring canned goods or a monetary donation if you'd like to help.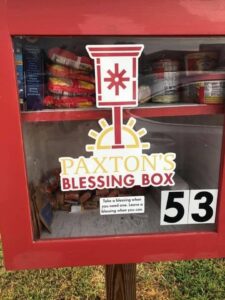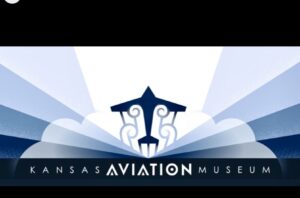 Because of Vacation Bible School, Lunch Bunch will be the FIFTH Thursday.
The program will be a speaker from the Aviation Museum.
A chicken salad OR tuna salad croissant will be served for lunch.
Reservations are due Monday June 26th at noon.
Anyone can come to Lunch Bunch, just sign up on the clipboard in the atrium.
Cost is $8. Pay at the door the day of the lunch.

Westwood Nursery
Westwood Nursery is open for children ages Newborn to Preschool during both Worship Services.
There are 2 attendants caring and teaching children about Jesus with songs and stories.
"Jesus said, 'Let the little children come to me, and do not hinder them,
for the kingdom of heaven belongs to such as these.'"

Sunday Morning Classes
God's Garden is Sunday School at 9:00am for children kindergarten to 5th grade.

Children are invited to attend Children's Church in the Sanctuary

during the 10:30am

Worship Service.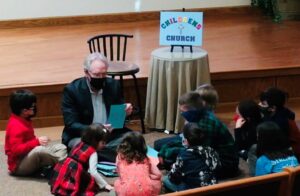 Middle and High School students Gather in Classrooms B and C for in-depth and fun Sunday Bible study.
Middle School 9:00am to 10:00am
High School 10:00am to 11:00am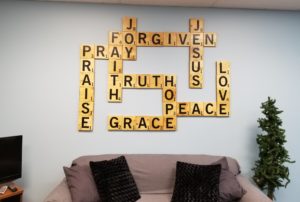 Adult Sunday School with
Sharon Chester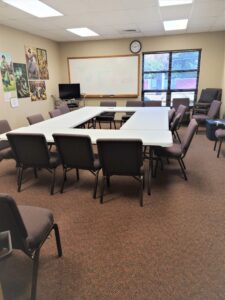 Adults gather for Bible Study at 9:00 am every Sunday morning in Classroom A. Everyone is invited to participate in the study or just come and listen.
Fellowship Time
Join us for Fellowship Time in the Atrium at 10:00am every Sunday. Pick up a cookie, and juice or coffee, and take the time to look around, visit with others, browse the items at the Information Desk, or just sit and relax in one of the casual seating areas.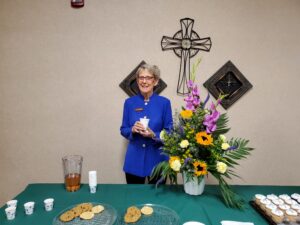 Information Desk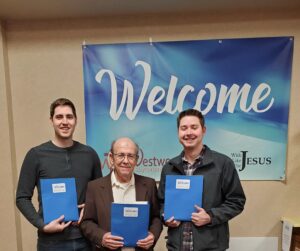 The Information Desk is located in the Atrium, just outside the main doors of the Sanctuary. If you need directions to a room, would like more information about Westwood, or simply have a question, the ushers are happy to help you.