Love others… in our community
Mitten Tree
Westwood Presbyterian Women put up a Christmas tree designated specifically for mittens, gloves, knit hats and scarfs. The congregation brings these items and hangs them on the "Mitten Tree" for children in need that attend Benton Elementary School.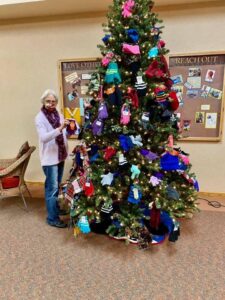 Love Wichita
Love Wichita is an outreach designed to share the love of Jesus as we assist neighbors, members and our church in the completion of small projects. Westwood Church and Benton Elementary School are always on our "to do" list and we're always anxious to receive contact information for others who might need a hand.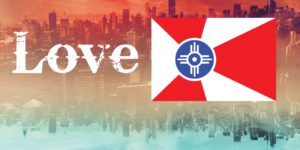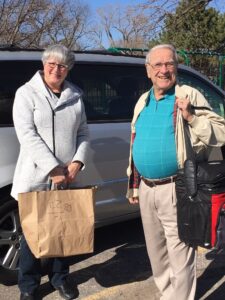 Meals-On-Wheels
Meals-On-Wheels is a nonprofit program that provides meals to shut ins. We deliver on Monday mornings. It takes less than two hours. It is very rewarding when you see the smiles on faces as we arrive at their door. We always have room for additional drivers and delivery people.
Neighborhood Night Out
Neighborhood Night Out is a big neighborhood block party to facilitate the meeting of our members, church neighbors, and families and staff from Benton Elementary. A cookout is held with lots of yummy foods and children are able to enjoy a variety of carnival games while adults are entertained by exceptional music. There is no charge – just an opportunity for Westwood Church to share the gift of fellowship with others.
(click on photo to enlarge)
(click on photo to enlarge)
Union Rescue Mission
An emergency shelter and life-changing center for men. Provides overnight housing and meals for homeless men, hosting a 12-month addition recovery and Christian discipleship program called "New Beginnnings" and distributes free food, diapers, and infant formula to families and single mothers in need.
Contact: Outreach Committee
Working Men of Christ
The mission is to help those incarcerated to practice becoming faithful doers of God's Word through a Bible Correspondence Incentive Course and for those that have no place to go, they also offer safe established Discipleship homes upon application approval.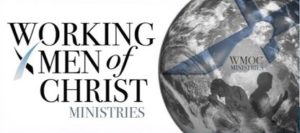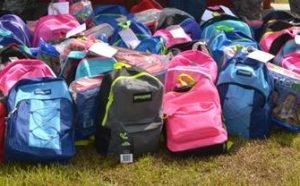 Backpacks for Kids – Postponed for now
Backpacks for Kids is an outreach ministry that began out of concern that some school children might not have enough to eat over extended school breaks, especially Christmas. A member of our team meets with the Social Worker at Benton Elementary to determine if there are students who might be at risk of inadequate food and nutrition. Any students who qualify have healthy, kid-friendly items placed in their backpacks before the beginning of the vacation.
Drive Through Trick or Treat
Drive through Trick or Treat 2020 was a big hit with our Community. There was a big turn out and everyone had a great time.
Thank you to our Out Reach-Special Events people and all those who volunteered.
Paxton's blessing Box
Paxton's Blessing Box provides free food and personal hygiene items for those in need. Westwood members partner with Benton Elementary School to fill the box. Those in need can take what they want.
Even our God's Garden children help.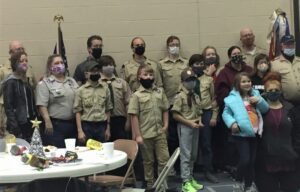 Scouts of America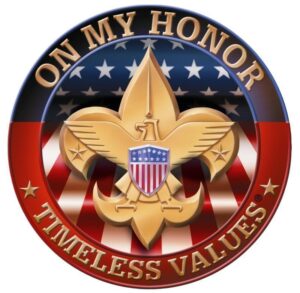 Scout Troop #704 meet at Westwood every Monday and Thursday night at 6:30 pm.