WELCOME TO WESTWOOD
Thank you for visiting the Westwood Presbyterian Church website. Please join us during our services, where you will find a warm and friendly atmosphere and can feel the presence of God.
Sunday Worship Services
The 9:00am Praise worship service is in the Sanctuary. Readings, Prayers and Hymns are printed in the worship bulletin along with projection at the front of the Sanctuary.
(In accordance with CDC guidance, wearing of masks is optional.)
The 10:30am Traditional worship service is in the Sanctuary. Also streaming live on Facebook and YouTube. The readings, prayers and responses read in unison by the congregation are printed in the worship bulletin along with projection at the front of the sanctuary. (In accordance with CDC guidance, wearing of masks is optional.)
Communion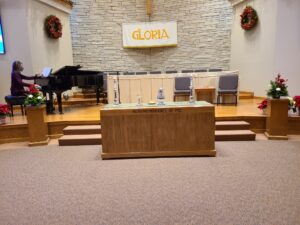 We celebrate the Sacrament of Communion-the Lord's Supper-in worship on the 1st Sunday of each month. In the Sacrament of Communion, we remember Christ's death until He comes again. (1 Corinthians 11:26)
Communion is open to all who believe in Jesus Christ as Lord and Savior, regardless of denominational affiliation or background. According to Scripture, we believe that the elements of Communion are symbolic; the bread represents Jesus' body, broken for the sins of the world; the cup represents God's new covenant with His people in Jesus' blood, shed for the sins of the world. (Matt 26:26-30, Mark 14:22-25, 1 Corinthians 11:23-25)
The Sacrament of Communion is a joyful feast in which we embrace the hope of eternal life through the grace of our Lord Jesus Christ, which God offers freely to all who believe.
Up coming Events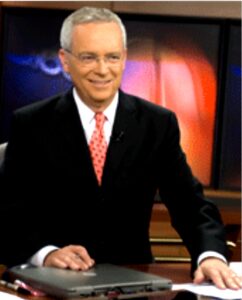 Mark your calendar for Thursday, January 27th 2022
Larry Hatteberg will present a program about the highlights of his broadcasting career.
The meal will be potato soup, minestrone soup, cornbread, relish plate and cupcakes.
The cost is $7 per person payable at the door. There is a sign-up sheet in the Church Atrium.
January 27th 2022 at 7:30 PM
Tradition returns in 2022 as the Pipers & Drummers of River City celebrate the life & works of Scotland's National Bard Robert Burns in music, poetry, and song. The band will be joined by Jacob Shepherd playing Scottish fiddle tunes, and Samantha Jonker will sing classic Burns songs accompanied by flautist Danna Hotmar.
Admission to this family-friendly event is free, donations gladly accepted. Join us for an entertaining evening of Scottish tradition!
Westwood Nursery
Westwood Nursery is open for children ages Newborn to Preschool during both Worship Services.
There are 2 attendants caring and teaching children about Jesus' with songs and stories.
"Jesus said, 'Let the little children come to me, and do not hinder them,
for the kingdom of heaven belongs to such as these.'"

Sunday Morning Classes
G
od's Garden is Sunday School at 9:00am for children kindergarten to 5th grade.
Children are invited to attend Children's Church in the Sanctuary
during the 10:00am
Worship Service.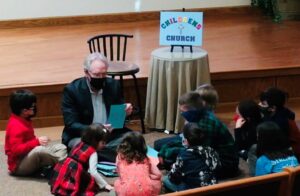 Middle and High School students Gather in Classrooms B and C for in-depth and fun Sunday Bible study.
Middle School 9:00am to 10:00am
High School 10:00am to 11:00am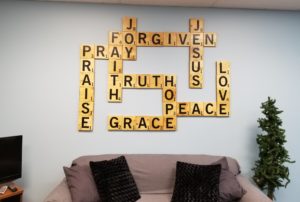 Sunday School with
Sharon Chester
Starting Sunday October 31st, 2021, Sharon Chester will begin an Ephesians Bible Study in Class Room A beginning at 9:00am.
Broken marriages, shattered friendships, racial divisions, war between nations—we live in a fractured world. How can the pieces be put back together? In Ephesians, Paul lifts the veil from the future to allow us to see God's plan to unite everyone and everything in Christ.
Put on the full armor of God, so that you can take your stand against the devil's schemes.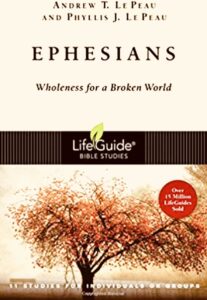 Sunday School with
Sandy Wylie
Beginning Sunday November 14th at 9:00am Sandy will begin an eight week study of Sabbath in Class Room D.
What is the sabbath? A weekly day of rest and worship. A day to rejoice in abundance. A day to practice thankfulness. A day to slow down, take a deep breath, step aside from work and worries, an let the world go on without us, knowing that God is caring for everyone and everything.
Exodus 20:8
Remember the Sabbath day, to keep it holy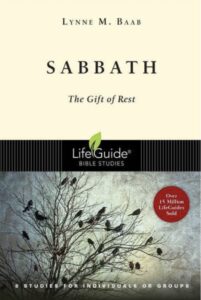 Fellowship Time
Join us for Fellowship Time in the Atrium at 10:00am Sunday. Pick up a cookie, and juice or coffee, and take the time to look around, visit with others, browse the items at the Information Desk, or just sit and relax in one of the casual seating areas.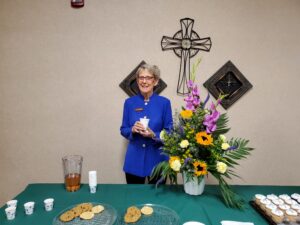 Information Desk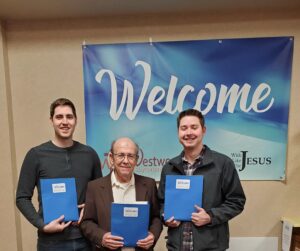 The Information Desk is located in the Atrium, just outside the main doors of the Sanctuary. If you need directions to a room, would like more information about Westwood, or simply have a question, the ushers are happy to help you.