WELCOME TO WESTWOOD
Thank you for visiting the Westwood Presbyterian Church website. Please join us during our services, where you will find a warm and friendly atmosphere and can feel the presence of God.
Sunday Worship Services
The 9:00am Praise worship service is in the Sanctuary. The readings, prayers and responses read in unison by the congregation are printed in the worship bulletin along with projection at the front of the sanctuary.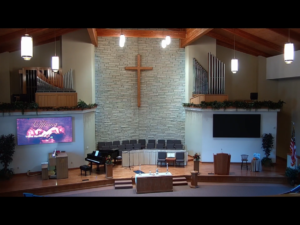 The 10:30am Traditional worship service is in the Sanctuary. Also streaming live on Facebook and YouTube. The readings, prayers and responses read in unison by the congregation are printed in the worship bulletin along with projection at the front of the sanctuary.
Communion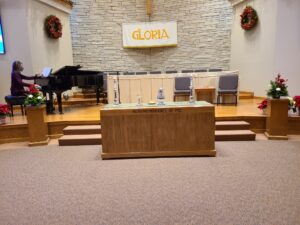 We celebrate the Sacrament of Communion-the Lord's Supper-in worship on the 1st Sunday of each month. In the Sacrament of Communion, we remember Christ's death until He comes again. (1 Corinthians 11:26)
Communion is open to all who believe in Jesus Christ as Lord and Savior, regardless of denominational affiliation or background. According to Scripture, we believe that the elements of Communion are symbolic; the bread represents Jesus' body, broken for the sins of the world; the cup represents God's new covenant with His people in Jesus' blood, shed for the sins of the world. (Matt 26:26-30, Mark 14:22-25, 1 Corinthians 11:23-25)
The Sacrament of Communion is a joyful feast in which we embrace the hope of eternal life through the grace of our Lord Jesus Christ, which God offers freely to all who believe.

For where two or three are gathered in my name, there am I among them.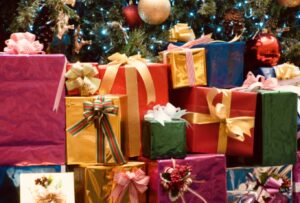 Deacon's Christmas Baskets
The deacons will again have names of families from Cloud & Benton Schools to receive Christmas Baskets of gifts, and gift cards for food. Names and ages of family members, along with a list of gift ideas for them will be available on cards at a special table set up in the atrium beginning Sunday November 12th. Wrapped gifts must be returned by Sunday December 10th. If you would like to have a "personal shopper" purchase and wrap a gift for you, please talk to one of the Deacons at the table. If you would prefer to make a cash/check donation, please place your contribution in an envelope found in the pews and mark it "Deacons Christmas basket fund".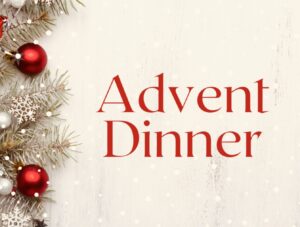 Sunday December 3rd 5:00pm to 7:00pm
The Fellowship Committee is sponsoring a soup supper to kick-off the beginning of the Advent Season. The evening will consist of dinner, making Christmas ornaments, and will conclude with the singing of Advent Carols. We will be collecting socks for the children at Benton Elementary.
Please come and celebrate the beginning of this special season.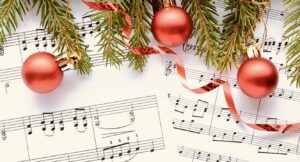 December Lunch Bunch Holiday Lunch
Thursday December 7th – 11:30am
The program will be Ben Ornelas playing his keyboard and singing.
Lunch will be catered by Spears Restaurant. The menu will be green salad, sliced turkey, gravy, mashed potatoes, green beans, dinner rolls and assorted pies.
Anyone can come to Lunch Bunch by signing the clipboard in the Atrium and paying $10 at the door.
Reservations must be turned in by December 1st.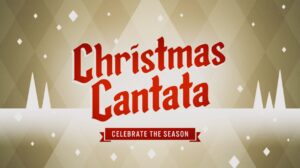 Westwood Choir's Cantata December 10th 10:30am
This year Westwood's Choir tells Henry Van Dyke's moving short story of "The Other Wise Man" who sold all his possessions and after failing to meet the other three wise men, traveled for 33 years seeking the King to worship Him. During his journey he met many people who were hungry, sick or in prison. He helped them all as best he could until………
Come and listen to Emily Crocker's hauntingly beautiful musical setting of the Other Wise Man and learn if he ever finds the King!
This year we have a full orchestra with harp and Westwood's own Bell Choir to round out a Christmas Cantata.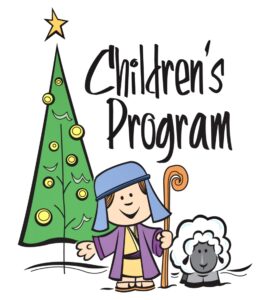 Childrens Christmas Program
Sunday December 17th – 10:30am
This year's program is sure to delight Adults and children alike!
It is an interactive program so the Congregation will be a part of the cast.
Get ready to laugh and sing! There might also be animals involved!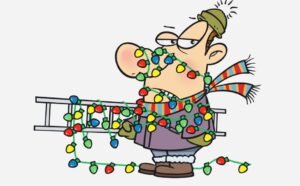 Taking down of the Greens
January 6th 9:00am – Done
Come join the fun undecorating the Church!
Coffee and snacks will be provided.

Westwood Nursery
Westwood Nursery is open for children ages Newborn to Preschool during both Worship Services.
There are 2 attendants caring and teaching children about Jesus with songs and stories.
"Jesus said, 'Let the little children come to me, and do not hinder them,
for the kingdom of heaven belongs to such as these.'"

Sunday Morning Classes
God's Garden is Sunday School at 9:00am for children kindergarten to 5th grade.

Children are invited to attend Children's Church in the Sanctuary

during the 10:30am

Worship Service.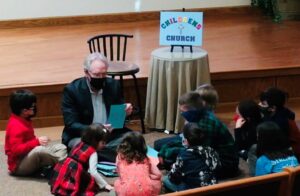 Middle and High School students Gather in Classrooms B and C for in-depth and fun Sunday Bible study.
Middle School 9:00am to 10:00am
High School 10:00am to 11:00am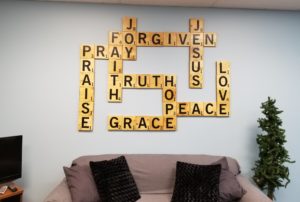 Adult Sunday School with
Sharon Chester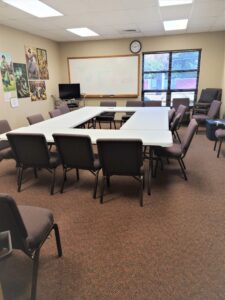 Adults gather for Bible Study at 9:00 am every Sunday morning in Classroom A. Everyone is invited to participate in the study or just come and listen.
Fellowship Time
Join us for Fellowship Time in the Atrium at 10:00am every Sunday. Pick up a cookie, and juice or coffee, and take the time to look around, visit with others, browse the items at the Information Desk, or just sit and relax in one of the casual seating areas.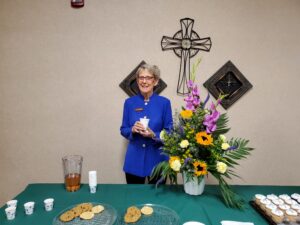 Information Desk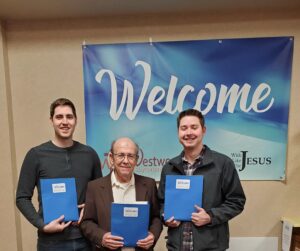 The Information Desk is located in the Atrium, just outside the main doors of the Sanctuary. If you need directions to a room, would like more information about Westwood, or simply have a question, the ushers are happy to help you.