WELCOME TO WESTWOOD
Thank you for visiting the Westwood Presbyterian Church website. Please join us during our services, where you will find a warm and friendly atmosphere and can feel the presence of God.
Sunday Worship Services
The 9:00am Praise worship service is in the Sanctuary. Readings, Prayers and Hymns are printed in the worship bulletin along with projection at the front of the Sanctuary.
(In accordance with CDC guidance, wearing of masks is optional.)
The 10:30am Traditional worship service is in the Sanctuary. Also streaming live on Facebook and YouTube. The readings, prayers and responses read in unison by the congregation are printed in the worship bulletin along with projection at the front of the sanctuary. (In accordance with CDC guidance, wearing of masks is optional.)
Communion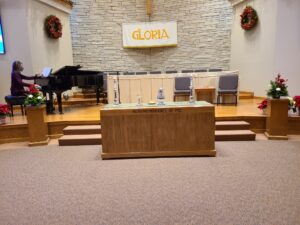 We celebrate the Sacrament of Communion-the Lord's Supper-in worship on the 1st Sunday of each month. In the Sacrament of Communion, we remember Christ's death until He comes again. (1 Corinthians 11:26)
Communion is open to all who believe in Jesus Christ as Lord and Savior, regardless of denominational affiliation or background. According to Scripture, we believe that the elements of Communion are symbolic; the bread represents Jesus' body, broken for the sins of the world; the cup represents God's new covenant with His people in Jesus' blood, shed for the sins of the world. (Matt 26:26-30, Mark 14:22-25, 1 Corinthians 11:23-25)
The Sacrament of Communion is a joyful feast in which we embrace the hope of eternal life through the grace of our Lord Jesus Christ, which God offers freely to all who believe.
Up coming Events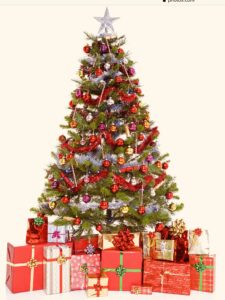 It's Time for Deacon's Christmas Basket's !!!!
The Deacon's will again have names of families from two Wichita elementary schools to receive Christmas Baskets of food and gifts.
Cards with the names and ages of family members, along with a list of gift ideas will be on display beginning Sunday November 14th in the church atrium.
Wrapped gifts must be returned by Sunday, December 12th to the church.
If you would like to choose a card and then have a "Personal Shopper" they will purchase and wrap the gifts for you.
Also consider making a cash/check donation by placing your contribution in an envelope found in the church pews. Please mark the envelope "Deacon's Christmas Basket Fund"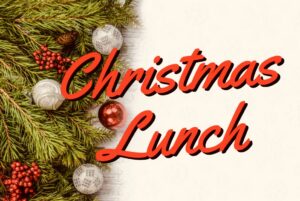 December 9th will be the Lunch Bunch holiday lunch at 11:30 catered by Spears Restaurant and Pie Shop.
Menu will be green salad, turkey, gravy, mashed potato, green beans, dinner rolls, assorted pie, coffee, lemonade & ice tea. Cost $8 payable a the door. Look for sign-up sheet in the church atrium. We will have Ben Ornelas playing his keyboard and singing.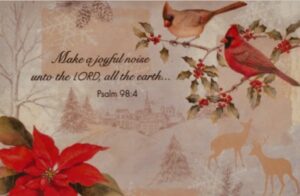 Westwood Choir Christmas Program
The Westwood Choir will be singing the story of Christmas through Carol's, Spirituals and the Ageless Messiah, with dialogues in between songs.
The Choir will be accompanied by Wichita Symphony String players and the Westwood pipe organ.
If you're wanting to get into the spirit of Christmas, come and enjoy the beautiful sounds of Christmas.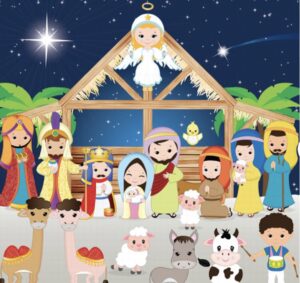 God's Garden and Youth Christmas Play
Mark our calendars to attend the annual Christmas play put on by all ages of Westwood children and youth.
We will hear the Christmas story told in rhyme from the perspective of the Inn Keeper, sing several Christmas carols throughout the story, and see the nativity scene come to life on the stage.
We will celebrate Jesus' birthday at a party (including birthday cake) during fellowship time at 10:00 in the atrium.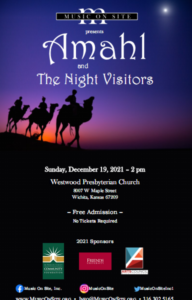 Amahl and The Night Visitors
by Gian Carlo Menotti, presented by Music On Site
Sunday December 19th, 2021 at 2:00 pm in the Sanctuary
One night in Judea, a disabled shepherd boy-turned beggar and his mother are visited by three strangers. They are the Three Kings, and they are on their way to Bethlehem to visit the Christ Child, who has just been born.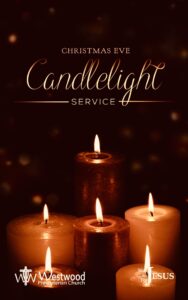 Christmas Eve Candlelight Service
Friday December 24th, 2021 at 7:30 pm
"Service of Lessons and Carols"
The service will be led by children, youth and adults from Westwood Church.
Come and celebrate the birth of our Lord Jesus Christ.
Westwood Nursery
Westwood Nursery is open for children ages Newborn to Preschool during both Worship Services.
There are 2 attendants caring and teaching children about Jesus' with songs and stories.
"Jesus said, 'Let the little children come to me, and do not hinder them,
for the kingdom of heaven belongs to such as these.'"

Sunday Morning Classes
G
od's Garden is Sunday School at 9:00am for children kindergarten to 5th grade.
Children are invited to attend Children's Church in the Sanctuary
during the 10:00am
Worship Service.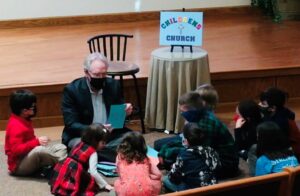 Middle and High School students Gather in Classrooms B and C for in-depth and fun Sunday Bible study.
Middle School 9:00am to 10:00am
High School 10:00am to 11:00am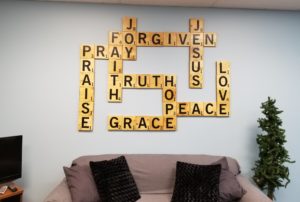 Sunday School with
Sharon Chester
Starting Sunday October 31st, 2021, Sharon Chester will begin an Ephesians Bible Study in Class Room A beginning at 9:00am.
Broken marriages, shattered friendships, racial divisions, war between nations—we live in a fractured world. How can the pieces be put back together? In Ephesians, Paul lifts the veil from the future to allow us to see God's plan to unite everyone and everything in Christ.
Put on the full armor of God, so that you can take your stand against the devil's schemes.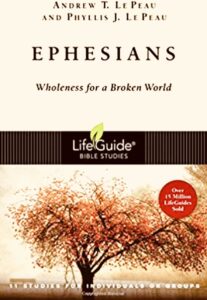 Sunday School with
Sandy Wylie
Beginning Sunday November 14th at 9:00am Sandy will begin an eight week study of Sabbath in Class Room D.
What is the sabbath? A weekly day of rest and worship. A day to rejoice in abundance. A day to practice thankfulness. A day to slow down, take a deep breath, step aside from work and worries, an let the world go on without us, knowing that God is caring for everyone and everything.
Exodus 20:8
Remember the Sabbath day, to keep it holy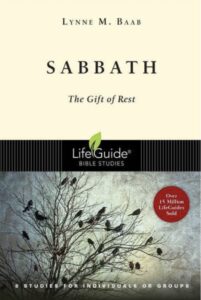 Fellowship Time
Join us for Fellowship Time in the Atrium at 10:00am Sunday. Pick up a cookie, and juice or coffee, and take the time to look around, visit with others, browse the items at the Information Desk, or just sit and relax in one of the casual seating areas.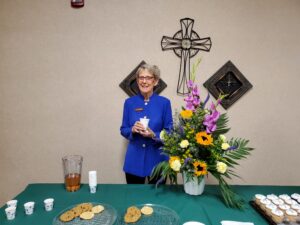 Information Desk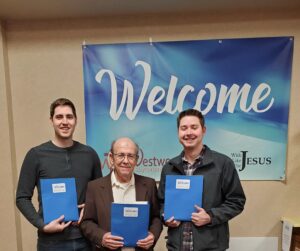 The Information Desk is located in the Atrium, just outside the main doors of the Sanctuary. If you need directions to a room, would like more information about Westwood, or simply have a question, the ushers are happy to help you.